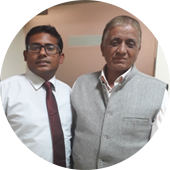 Mr. B D Sharma
I was operated for osteomyelitis of my amputated stump by Dr. Jayant. I am very thankful to him for my new ambulatory and active life.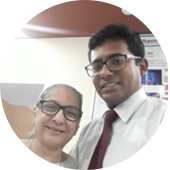 Mrs. Asha Pant
I had a fracture of my Hip bone. I thank Dr Jayant for doing a total Hip replacement surgery for me which allowed me to lead a normal life at this age.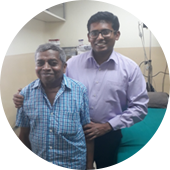 Mr. Sachidanand
I had a failed fracture fixation surgery for Hip. Dr. Jayant did a hemi replacement surgery for my failed Hip surgery and now I am back to my normal active life. Thank you doctor Dr. Jayant.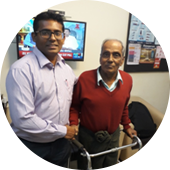 Mr. Ramjeet Verma
I had a fracture of my Hip and three failed surgeries done in the past before I met Dr. Jayant. I was not able to walk and wheel chair bound. Dr. Jayant did a successful Revision Total Hip Replacement and gave me new independent life.I am very thankful to him.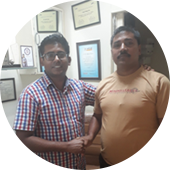 Mr. Sunil Singh
I had fractures of both arm bones with nerve injury in one arm. I was totally helpness and not able to move my hands. I thank Dr. Jayant for excellent surgery and ensuring a successful return to my demanding lifestyle.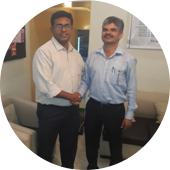 Mr. Ram Sahay
I had a complex fracture of my leg. I was operated by Dr Jayant for the same and today its been more than a year and I am back to active work.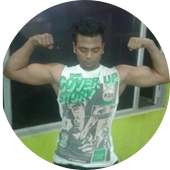 Mr. Shahadat Ali
Dr. Jayant did my surgery on my left shoulder were I lost my hope to regain my strength. Sir I am back again.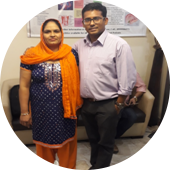 Mrs. Sunita
I had a ankle fracture with ligament injury . I was operated by Dr Jayant and now I am up and about. Thank you so much sir!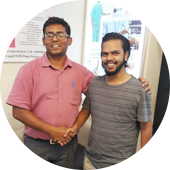 Amit kumar
Myself Amit kumar, 19 years old. I am up and about after suffering from a severe segmental fracture of my left leg. Thanks Dr jayant kumar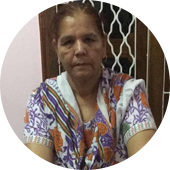 Bimla Devi
My name Is BIMLA DEVI and I want to thank Dr jayant for doing a successful total knee replacement on both my knees . I am happy and enjoying a painfree active life.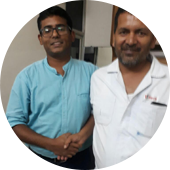 Pradeep Bhandari
My name is Mr Pradeep Bhandari and I am 45 year old. I had sustained a very bad fracture of my knèe for which I had 3 failed surgeries and still unable to bend my knèe and walk . I thank God and Dr jayant for doing a wonderful surgery for my knèe. Now I am able to walk without support and bend my knees to perform my daily activities comfortably.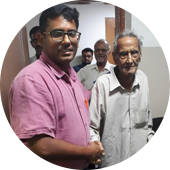 Mr J.N Mittal
I am Mr JN Mittal and I am 100 yr old. I sustained a hip fracture and was bed ridden. I thank Dr jayant for performing a successful hip replacement for me and giving me a new life at this age.I wish him all the best .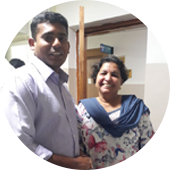 Mrs seema
I am Mrs seema 57 yr female. It is been 8 months since I got operated by Dr. jayant for my fracture near left knee. I am very happy to be back to normal lifestyle. Thanks to Dr. jayant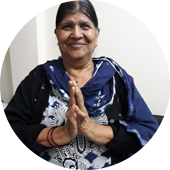 Mrs Lajja Sharma
My name is Mrs Lajja Sharma. I had a neglected fracture of my left wrist. I thank Dr. jayant for a wonderful painless surgical experience and return to normal work within weeks of surgery.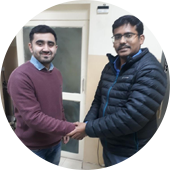 Nikhil Manan
Hi I am nikhil manan. I had an ACL tear in my knee. I had a very satisfactory experience under the treatment of Dr Jayant not only during the surgery but also all through out my rehab. I thank him for his sincere efforts and wish him all the best.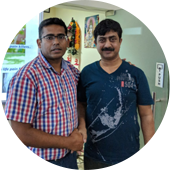 Firdaus
I am Firdaus and I am very thankful to Dr Jayant for performing a wonderful surgery on my foot.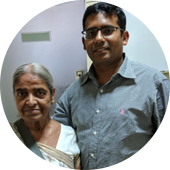 Kunti Devi
I am Mrs Kunti Devi..it's been about 3 years since I got operated for my hip fracture by Dr Jayant...I am fine and moving pain free... God bless Dr Jayant..